Jeffrey D. Gilbert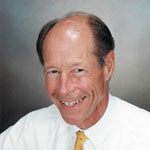 Mr. Gilbert is a broadly experienced businessman who graduated from Dartmouth College and the University of Pennsylvania Law School. He practiced law for 14 years, primarily as a business lawyer, and thereafter spent a number of years as an investment banker. As an investment banker, Mr. Gilbert was responsible for the negotiation and placement of public and private financing packages with major firms, as well as the consummation of a number of mergers and acquisitions.
For approximately 10 years, Mr. Gilbert was the chief executive officer of several retail businesses, the largest of which had over 80 locations in regional malls in 14 states.
Since 2000, Mr. Gilbert has been active in politics, serving as a State Representative until 2005. From 2002 to 2004, he was Vice Chairman of the Ways Means Committee of the New Hampshire House of Representatives. Mr. Gilbert presently serves the State as Treasurer of the Port Advisory Council and as a member of the State Parks System Advisory Council.
Mr. Gilbert is involved in a number of community and non-profit pursuits and has been active in his church as a member of the vestry and the finance committee. He is an Eagle Scout and a 2004 graduate of Leadership New Hampshire. In the recent past he served 10 years as Treasurer, Vice- Chairman and Chairman of the Trustees of Strawbery Banke Museum, a unique outdoor history museum located in Portsmouth NH.
Presently, he is Chairman of the Board of Directors of New Hampshire Public Broadcasting and President of the Board of Trustees of The Housing Partnership, a New Hampshire based non -profit organization providing affordable and workforce housing in the seacoast region. He is also a member of the Board of Directors of The New Hampshire Preservation Alliance and Treasurer and a Board member of Seacoast Hospice. Mr. Gilbert resides with his wife and three children in Rye, New Hampshire.
Stuart M. Scharff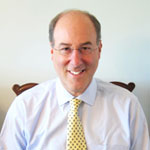 Mr. Scharff attended Loyola University School of Law and William Mitchell College of Law, graduating Magna Cum Laude, with an emphasis on taxation and corporate finance. He is a member of the Bar in New York and Minnesota. For the past 30 years, Mr. Scharff has been involved as a principal in a number of real estate development, retail leasing, property management and finance projects, including both new developments and the renovation of existing properties.
Mr. Scharff has been directly responsible for the ground-up construction of prototype national drug stores as well as the negotiation and placement of financing packages with construction and permanent lenders, construction management and lease negotiation with national tenants, sub-anchor national tenants and local tenants. Mr. Scharff's experience includes the negotiation and placement of commercial mortgage-backed public debt as well as design phase, construction, management and leasing for retail clients including Walgreens, Rite Aid Corporation, TJ Maxx, Dollar Tree, Citifinancial, Margaritas and Planet Fitness.
Mr. Scharff is actively involved in his community. He is a past member of the Zoning Board of Adjustment in Little Boars Head and the Board of Trustees of his congregation. Mr. Scharff is an experienced pilot and an avid outdoor enthusiast. Mr. Scharff resides with his wife and three children in North Hampton, New Hampshire.